Multilingual Support For PCF Calendar Control
Multilingual support has been added to the Calendar component I recently shared. This works in both Canvas and Model apps.
The following languages are now supported.
English (default)
German
French
Spanish
Italian
Dutch
Russian
Click Here to download the latest release of the component.
Click Here to get the source code for this component.
Check out these videos on how to get the control working in a multilingual setup.
Canvas Apps Multilingual Setup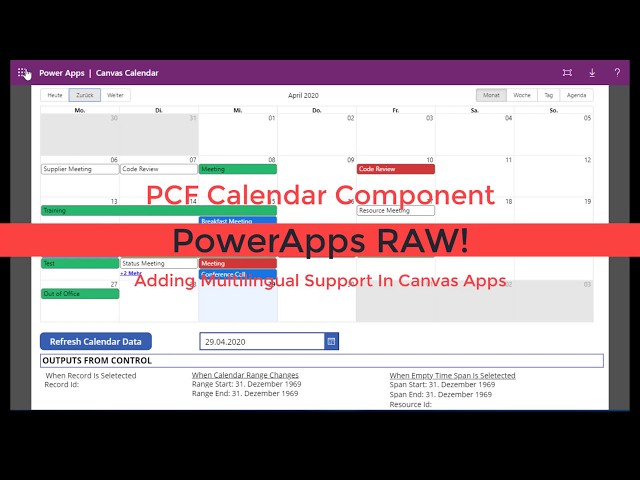 Model Apps Multilingual Setup